When teaching, especially small children, sometimes the easiest way to teach literary terms, everyday sayings, proverbs etc is to give an example of the point under discussion.
So today's example for the saying under discussion 'Double Standards' was provided nicely for me by a discussion on last night's BBC2 Newsnight programme. If you missed the piece in question you can view it here.
The piece featured an interview with Jon Steafel, the deputy editor of the Daily Mail followed by a discussion between Steafel and Alistair Campbell on the subject of the Mail's article by Geoffrey Levy published last Saturday attacking Ed Miliband's father Ralph.
Interviewed by Emily Maitlis, Steafel defended his paper's decision to publish the article by suggesting that Ed Milliband must have been influenced by his father's 'dangerous' political views which commenced with a diary entry of a boy of seventeen, quoted out of context* . However when Maitlis asked whether the paper's owner - Lord Rothermere - had been influenced by his g.grandfather's publication in 1934 of the article written by him [and adult!!] Hurrah for the Blackshirts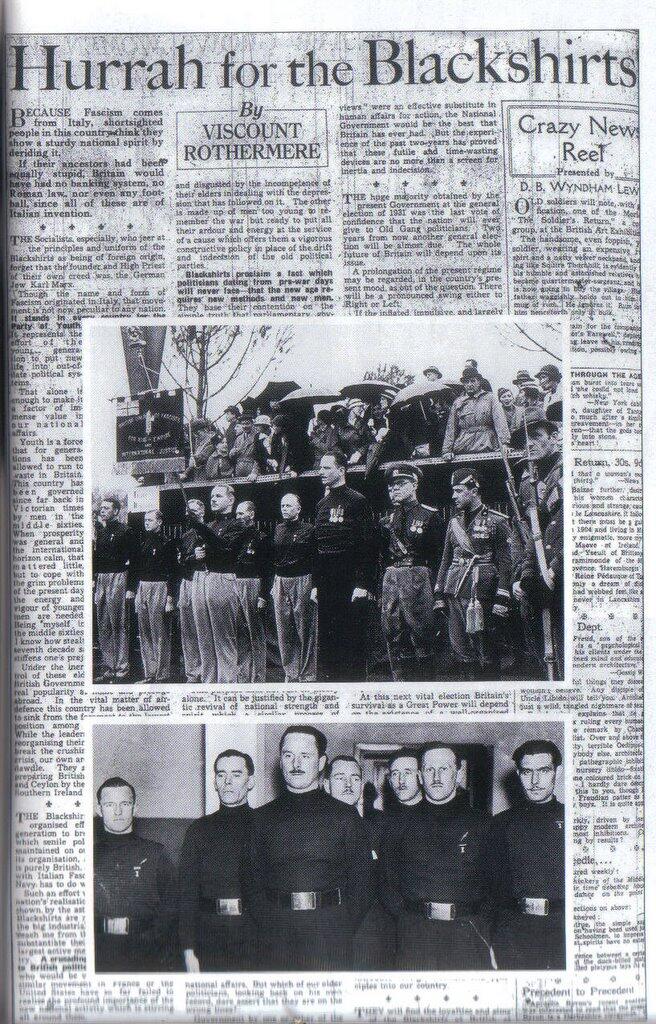 Steafel insisted it would not have done! I was surprised that the walls of the studio did not fall in with such a blatant example of Double Standards.
In the interview on Newsnight, Alistair Campbell displays - imo - a righteous anger against the Daily Mail. Today's edition of the Daily Mail shows no repentance.
Normally I try to inject a bit of humour into my blogs. I cannot find anything funny in this subject.
*In an
article
in today's Guardian the author of
Ralph Miliband and the Politics of the New Left
(Merlin Press, 2002),
Michael Newman explains how the Mail distorted quotes from his book.